Online Office: Equity Elevate
Equity Real Estate's Elevate online platform is the ultimate resource for agents who want to take their careers to new heights. With Elevate, agents can work smarter, not harder, by managing clients, tracking deals, and staying on top of industry trends all in one powerful tool. Whether you're a seasoned pro or just starting out, Elevate can help you increase your productivity and profitability, allowing you to achieve success in the real estate industry.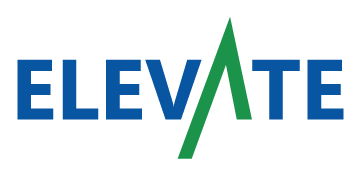 The Equity Elevate website gives our Realtors 24/7 access to:
Digital Document Storage and Management / Digital Signatures dotloop Premium Service
Documents and Forms
Approved National, State and Brokerage Transaction Forms
E&O Insurance
Policies and Procedures
Screened Vendors
Signs
Business cards
Transaction Coordinators
Advertising
Thank You Gifts
and many more!
Equity Marketing Center
Marketing Materials For All Your Needs
Professional looking and editable
Easy and Quick Personalize Materials
Download or Mail Them Directly To You
Equity Learning Center
Easy To Follow Courses
Downloadable Training Materials
Branch Level Training For Your Area Operations
Keeps Track of Your Learning
Certificates Available For Course Completions
Websites
Automated Hotline and Text Marketing
User-Friendly Search Tools
Real-Time Client Activity Notifications
Customizable Notifications
Accessible Real-Time Activity Dashboard
Lead Capture
Manage all leads from texts, sign calls, and your website via your kvCORE Website!
Profit Sharing Reports
Instantly see who you have brought to Equity and your ensuing profit share amount.
Calendar
Continuing Education Courses
Local Trainings & Webinars
Real Estate Agent Roster Look-Up
Have a deal to refer? Look up a fellow Realtor by state, city or brokerage.
Online Conference Room Booking
Reserve local Equity conference rooms