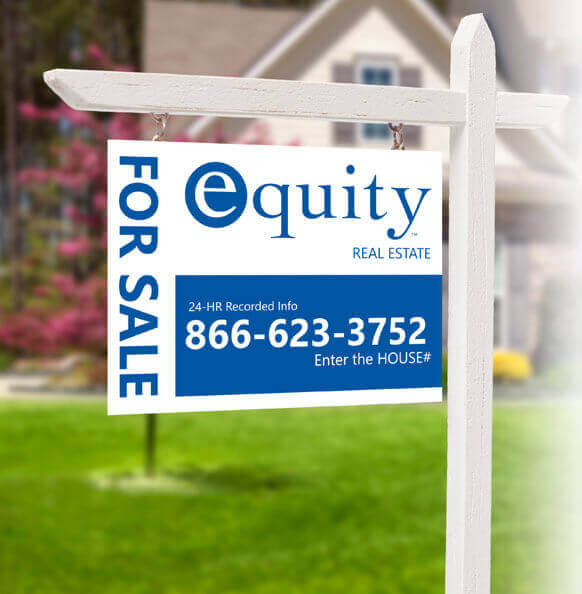 Lead Generating Signs
Equity Real Estate's striking signs don't just add curb appeal to your listings, they also offer convenient features that can convert passersby into leads with just a call or text, connecting them to your listings and website.
Equity Real Estate offers cost-effective lead generating signs to our agents. You can purchase these signs directly through our broker, Build-a-Sign.com, or a local sign printer. We provide you with the sign designs so that you can take them to any sign printer of your choice. These signs are expertly crafted to help you maximize your earning potential.
---
Equity Real Estate's yard signs are equipped with a lead capture system that seamlessly gathers leads from phone calls and consolidates them into one easy-to-manage platform.
At Equity Real Estate, we prioritize our agents by sending all leads directly to them. As a listing agent, you will have the flexibility to receive leads via text, email or both, according to your preference.
‡ Not all services available in all areas, please contact your local broker for details.